Paul Barbour and Associates Financial Services Inc
Paul Barbour & Associates is a Burlington based, independent brokerage firm, representing the interests of corporate clients, professionals and individuals, while selecting and presenting only the choicest financial products and services offered by over 20 competing financial services companies.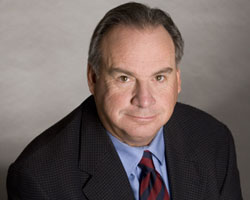 Well known as one of southern Ontario's top insurance and benefits consultants, Paul Barbour's firm is honoured to count among its hundreds of valued clients, many of the most respected corporations in The Golden Horseshoe area. Boeringer Ingelheim, Gennum Corporation, Harris Steel, Laidlaw, PCL Packaging, Pioneer Petroleums, Shaklee Canada, Westbury Inc., Zenon Environmental, are just a few of the well known corporate clients that Paul Barbour has provided services for. A former director of the Independent Financial Brokers of Canada, Paul Barbour organized the first ever "Education Summit" that today is attended annually by up to 1300 financial advisers, providing continuing education for this group in Ontario.
Paul Barbour began his career with Metropolitan Life Ins. of Hamilton, a company that at the time was the largest insurance company in the world, with about 50,000 employees.
Paul quickly built a solid reputation advising clients about Life Insurance, RRSPs, Investments, and Group Benefits Plans.
As a result of his outstanding performance and in depth understanding of the insurance industry, Paul has, on many occasions accepted invitations to speak at insurance industry leadership conferences in both Canada and the USA.
Paul was the first Met Life representative in Hamilton, to receive the industry's prestigious Million Dollar Round Table award.
Phone: 905-639-3501
842 Shadeland Rd.
Burlington, Ont
L7T 2M1